You are currently browsing the monthly archive for October 2022.
October 31st
Southport Writers' Circle Annual Short Story Competition 2022
www.swconline.co.uk
October 31
The Bedford Competition
www.bedfordwritingcompetition.co.uk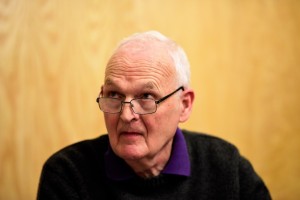 October 21
Sonnet or Not 2022

Cannon Poets invite poems of 14 lines.
First Prize £500
Judge: Paul Francis
Details on website www.cannonpoets.org.uk
or send SAE: Hon. Sec. Cannon Poets, 22, Margaret Grove, Birmingham, B17 9JH
Closing date 31st October Read the rest of this entry »
Fancy a closer look?

And get to know us better: a whole year's worth as pdfs: £12;
+ 1 back copy of the actual magazine; UK only (inc p+p)
Because reading magazines helps judge the best match with your work
in order to maximize publication opportunities.
****
Few magazines are able to offer payment or feedback, but Orbis helps alleviate suffering for Arts' sake: Readers' Award: £50; plus £50 between 4 runners-up
Editor Carole Baldock has also provided proofs with editorial suggestions for every contributor for the past 20 years…

Available for readings and workshops: The A to Y of Getting into Print
Anything at Any level to help Your success:
magazines; collections/books; competitions etc
Everyone said they'd come again which is, of course, the best feedback
(Cheshire County Council workshop)
****
Mentoring and Critique Service
Your editorial expertise was invaluable for improving my work (New York)
Wow – I thought it was finished. You made it so much better (New Zealand)
****
Information is posted at regular intervals,
regardless of what the date counter says
(because I keep forgetting to update it), unless –
I'm busy wondering why trying to persuade everybody
to buy Smart Meters when they don't even work properly
is more like propaganda…
****
Subs: £20/4 pa. Single issue: £6.50, all including p+p
Overseas:  £42/€50/$60. Single issue: £11.50/€14/$16
NB, cheques payable to me
Paypal: please use Contact Form or post request for email address 
Also, via LinkedIn or Facebook:
https://www.facebook.com/groups/53636000056/?ref=br_tf&epa=SEARCH_BOX
Orbis 201, Autumn 2022
All the best to you, and to Orbis!
(Glyn Maxwell; shortlisted for Best Collection in the Forward Prize)
'Best wishes for the journal – and congratulations on such a successful magazine
over the years' (Joy Harjo, United States Poet Laureate)
Single issue: £6.50 (Overseas: £11.50/€14/$16)
Subs: £20/4 pa (Overseas: £42/€50/$60)
Associate Editor (Book Reviews): Maria Isakova-Bennett
Please note with new collections, press release in first instance – not review copies.
Reviews by Philip Dunkerley; David Harmer; Jenny Hockey;
Jennifer A. McGowan; D.A. Prince; Pauline Rowe;
Theresa Sowerby; Andrew Taylor; Pam Thompson

Front cover artwork: 'Melting butterflies' by Suzanne Bonds
back cover, detail from image
So which is it for you: A Dying Fall, or is September the new January,
full of new beginnings? You can certainly enjoy Gabrielle O'Donovan's
Miracle Of Samhain, Drift with Rosie Adamson-Clark, and like Brooke James,
give thanks for An Abundance of Blessings – or be intrigued by
Capybara and a camera; let Anne Osbourn explain. It's all in a good cause,
like Tariq Hassan's Ten Charities; just follow Alyza Taguilaso's Instructions
then you can appreciate Resurgam (Terence Brick) and concoct
something divine, like Ian Caws' Confectioner. But watch out for
Jeff Skinner's warning about a Cloudburst, even more so
When it came to ways of saving the planet (Julian Bishop).
You may feel the need for some kind of Defence, as Aidan Coleman does.
Or just a really good read…
Featured Poet: Pam Galloway,
Let's go Big Toe!; Dovetail; Wings; Death and the moon
Poems from Ken Anderson, Simplex Munditis; Isabel de Andreis, condor;
Marilyn Donovan, Red Knot: a Murmuration; S C Flynn, Dinosaurs on the roof;
Martha Stainsby, Dragon Energy; Steven Taylor, El Lissitzky
Prose from Fiona Vigo Marshall, Serena conjures the unicorn;
Paul Murgatroyd. COME TO WONDERFUL WHITLEY BAY;
Anne Osbourn, The climate change workshop
Translation: Pablo Dubois, El Pasado
Past Master: Mark Paffard on Andrew Marvell
Article: Philip Dunkerley, Noel Williams' Words Of Wisdom
Orbis 201 Contributors also include
Daniel Boland; Sheena Bradley; Terence Brick;
Mike Barlow; Caroline Carver; Laura Ciraolo; Eithne Cullen;
Barbara Cumbers; Billy Fenton; Lydia Fulleylove; Gabriel Griffin;
Pauline Hawksworth; Christopher M James; Fred Johnston;
Zoe Karathanasi; Nigel Kent; Alison McCrossan; Bert Molsom;
Emmaline O'Dowd; Richard Palmer; Ali Pardoe;
John Priestley; Martha Stainsby; Georgina Titmus; John Whitehouse
---
November 14th
2022 Café Writers Open Poetry Competition