You are currently browsing the archive for the it's all about me…and mostly Reviews category.

Historical Novel Society New Novel Award
Deadline: December 31
For an unpublished novel; online submission only
http://historicalnovelsociety.org/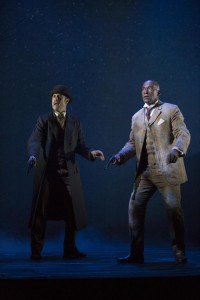 December 9-January 13
Baskerville
A Sherlock Holmes Mystery by Ken Ludwig
Liverpool Playhouse
Reviewed for North West End
www.northwestend.co.uk
3*
Off to a cracking start, with a huge clap of thunder, opening onto a desolate stage and five mysterious figures. In many ways, tonight's special effects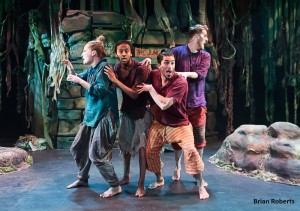 Photograph: Brian Roberts
December 1 – January 6
Jungle Book
Unity Theatre: www.unitytheatreliverpool.co.uk
Reviewed for North West End;
shorter version appears on their website: www.northwestend.co.uk
4 *
Have the Unity gone and done it again again – or have they over-done it this time: bitten off
November 21-25
Touring until December 2
For Love Or Money
Liverpool Playhouse
https://www.everymanplayhouse.com/
3*
Couple of things kind of give away the French origins of this play (Turcaret by Alain-René Lesage, probably better known for his novel, Gil Blas). It is extremely farcical; there may not be that many doors but by gum, there's a lot of double takes, and with Mr Fuller, the bank manager's case, classic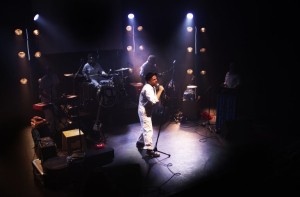 Songs for the End of the World
November 1
Everyman
https://www.everymanplayhouse.com/
3*
Yes, that title certainly does what it says on the can but as for Philip K Dick colliding/colluding with Ziggy Stardust – not so much. K, as in Kindred, incidentally, which is news to me, but the band are clearly kindred spirits, as you will see. Or rather, hear.
October 31 – November 4
Spamalot
Storeyhouse, Chester
Touring – forever, probably
3*
Ok, never a huge fan of Monty Python (except for the sublime 'Spanish Inquisition' sketch – bet you weren't expecting that…), and to be honest, for some strange reason, thought I was going to see Life of Brian. Goodness knows why since this show has been doing the rounds for some time now.
Storeyhouse, Chester
All or Nothing
September 27-30
Touring until November 11
4*
I've actually been to Itchycoo Park – and remember it because that was in the 70s, not the 60s.
Storeyhouse, Chester
www.storyhouse.com
Footloose
September 5-9
4*
Another first – not just the musical but the newly opened 800 seater auditorium, so maybe a bit churlish to mention
Alice in Wonderland
Until August 17
Storeyhouse, Chester
3*
Everybody loves Alice and enjoys her adventures and here we are, graced with a most inventive adaptation, which turns out to be an exuberant flight of fancy. That, plus all the wordplay, create an remarkable tribute to Lewis Carroll. However, it did seem like a play of two halves, and if the second one was meant to be based on Through The Looking Glass, Jabberwocky was the only thing which rang a bell, and although there was an extremely clever twist at the end of Part 1 which carried over, basically, Part Deux seemed somewhat superfluous. It was all rather confusing, well,for adults anyway. Read the rest of this entry »
The Beggar's Opera
Until August 18
Storeyhouse, Chester
3*
At long last, here we are in this lovely new building, with the novelty of so many excellent productions.And they may say beggars can't be choosers but here's a choice version being served up, if a touch on the Pantomime side – even to a Dame; tons of local references too.