You are currently browsing the monthly archive for September 2021.

30th September
Sentinel Poetry Book Competition 2021

https://sentinelquarterly.com/competitions/poetry/index.htm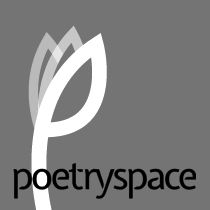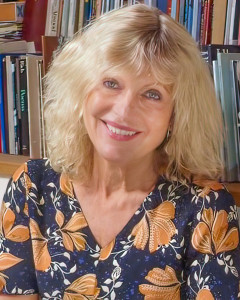 September 30
Poetry Space Competition 2021
www.poetryspace.co.uk
Fancy a closer look?

And get to know us better: a whole year's worth as pdfs (OS, £20)
+ 1 back copy of the actual magazine: £12 (UK; inc p+p)
Because reading magazines helps judge the best match with your work
in order to maximize publication opportunities.
****
Few magazines are able to offer payment or feedback, but Orbis helps alleviate suffering for Arts' sake: Readers' Award: £50; plus £50 between 4 runners-up
Editor Carole Baldock has also provided proofs with editorial suggestions for every contributor for the past 20 years…

Available for readings and workshops: The A to Y of Getting into Print
Anything at Any level to help Your success:
magazines; collections/books; competitions etc
Everyone said they'd come again which is, of course, the best feedback
(Cheshire County Council workshop)
****
Mentoring and Critique Service
Your editorial expertise was invaluable for improving my work (New York)
Wow – I thought it was finished. You made it so much better (New Zealand)
****
Information is posted at regular intervals,
regardless of what the date counter says
(because I keep forgetting to update it), unless –
I'm too busy grumbling about ads which feature mothers
uttering the most stupid comments…

****
Subs: £19/4 pa. Single issue: £5.50, all including p+p
Overseas:  £42/€50/$60. Single issue: £11.50/€14/$16
NB, cheques payable to me
Paypal: please use Contact Form or post request for email address 
Also, via LinkedIn or Facebook:
https://www.facebook.com/groups/53636000056/?ref=br_tf&epa=SEARCH_BOX
Orbis 197, Autumn 2021
Dedicated to our Books Editor, Noel Williams, who sadly passed away in August:
an inspirationj to so many, he will be greatly missed by everybody
£5.50 (Overseas: £11.50/€14/$16); Subs: £19/4 pa (Overseas: £42/€50/$60)
Front Cover Artwork 'Goltrai' by Shanina Conway;
back cover, details from image: https://shanina-conway.pixels.com/index.html?tab=images

Many are the fans of Autumn, the wonderful colours,The lost jewels as Kate Scott
has it, sort of, which you will find in Simon Fletcher's Mist Walkers,
and the cosy nights, a time for Reflecting, along with Kevin Brown. Although,
a last chance,  if still Fortuitus, Kelley Jean White tells you, to be able
to accompany Zara Raab and enjoy Sundays on the Coast,
or Marjory Woodfield, because In Vienna, we find Hieronymus Bosch.
And if you do prefer indoors, visiting galleries,
you'll relish Neil Beardmore's description of Eijo's Women.
Of course, a Funfair is always… fun, any time of year – or is it? Maybe not,
in Myra Schneider's view. But as nights grow darker, so do our tales,
whether you sample Antony Mair's Visitation, or simply, a Dark Pub,
courtesy of David Callin. Well, we'll drink a toast to that,
and the latest issue…
Featured Poet Callum James:The Old Man's Watch; Mummy's Sleeping;
Hanging Upside Down; Made Human; Asterism
Poems from Veronica Beedham (Scrivener will not plant marigolds in the mind);
Daragh Bradish (Transmogrify); Simon French (Coastal Art Hand);
Antony Mair (Visitation); Harry Owen (Plastic Grass); Myra Schneider (Funfair);
Marjory Woodfield (In Vienna, we find Hieronymus Bosch)
Prose from Mary Earnshaw (Hell); Marie C Lecrivain (La Celestina, 1904);
Charles Osborne (The Blackened House)
Translation: Fred Beake (Propertius Decides To Visit Athens)
Past Master: David Harmer on Noel Williams
Reviews by Maria Isakova Bennett, Philip Dunkerley, David Harmer,
Jenny Hockey, D. A. Prince, Theresa Sowerby and Lynn Taylor
Orbis 197 contributors also include
Jill Boucher; Kevin Brown; Owen Bullock; Claudia Court; Andrew Curtis;
Jill Eulalie Dawson; Gail Dendy; Bill Dodd; Fiona Donaghey; Simon French;
Raymond Hall; Jenny Hamlett; Margaret Jeune; Pat Jourdan; Linda King;
Fokkina McDonnell; Ralph Mold; David Punter; Chris Raetschus; Anne Rees;
Paul Saville; Kate Scott; K. V. Skene; Davide Trame; Noel Williams
---