You are currently browsing the monthly archive for September 2021.

30th September
Sentinel Poetry Book Competition 2021

https://sentinelquarterly.com/competitions/poetry/index.htm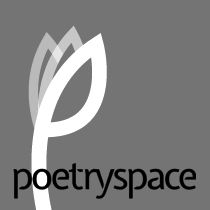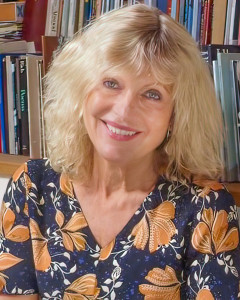 September 30
Poetry Space Competition 2021
www.poetryspace.co.uk
Fancy a closer look?

And get to know us better: a whole year's worth as pdfs (OS, £20)
+ 1 back copy of the actual magazine: £12 (UK; inc p+p)
Because reading magazines helps judge the best match with your work
in order to maximize publication opportunities.
****
Few magazines are able to offer payment or feedback, but Orbis helps alleviate suffering for Arts' sake: Readers' Award: £50; plus £50 between 4 runners-up
Editor Carole Baldock has also provided proofs with editorial suggestions for every contributor for the past 20 years…

Available for readings and workshops: The A to Y of Getting into Print
Anything at Any level to help Your success:
magazines; collections/books; competitions etc
Everyone said they'd come again which is, of course, the best feedback
(Cheshire County Council workshop)
****
Mentoring and Critique Service
Your editorial expertise was invaluable for improving my work (New York)
Wow – I thought it was finished. You made it so much better (New Zealand)
****
Information is posted at regular intervals,
regardless of what the date counter says
(because I keep forgetting to update it), unless –
I'm worn out, though extremely relieved
after a very long week: testing negative
****
Subs: £19/4 pa. Single issue: £5.50, all including p+p
Overseas:  £42/€50/$60. Single issue: £11.50/€14/$16
NB, cheques payable to me
Paypal: please use Contact Form or post request for email address 
Also, via LinkedIn or Facebook:
https://www.facebook.com/groups/53636000056/?ref=br_tf&epa=SEARCH_BOX

Orbis 198, Winter 2021

Editor: Carole Baldock
Associate Editor (Book Reviews) Maria Isakova Bennett


£5.50 (Overseas: £11.50/€14/$16); Subs: £19/4 pa (Overseas: £42/€50/$60)
Front cover artwork: 'Time and Place' by Peter Raymond
(from an idea by Carole Baldock)
back cover, detail from image: www.prphoto.co.uk

'Tis the season to be…
keeping your fingers crossed yet again
in the hope of Yuletide celebrations going to plan.
But whether commiserations or congratulations, you can immerse
yourself in this festive feast, 
soaring high with 
Maureen Jivani
 at 
Two Minutes
to 13
, never worrying about 
The Weight of Light
 (
KB Ballentine
)

or 
Richard Lister
 and his 
Riddle from the sands
, while making the most of

Beth Booth's 
Swooping Season
. As for Xxxx shopping, 
an apology from

David Lukens
: 
Why I can't tell you the way to 
Tesco
, 
but not a problem
because, 
At the end of the day
 (
Kathryn MacDonald
), 
you could easily

pick up something colourful in 
Cerulean
, 
like 
Luke Morgan 
or
an absolute bargain at 
Helen Overell's 
Point of sale in the Charity Shop
,

and enjoy a tale about 
Gretel and the woodcutter 
from 
Simon Leonard
.
In fact,
 there's sure to be something in this issue
 for everybody to enjoy
Featured Poet
Pauline Hall: The Affair; Pleasures; Getting away; Collisions ; Panache
Poems from:
Adrian Buckner (Adjective on the town); Miranda Day (The Rock and the Water);
Max Roland Ekstrom (My Maternity) Matt Haw (Gloomers);
Luke Morgan (Cerulean); Mary Mulholland (Playing with snakes);
Pete Mullineaux ('Don't always expect fireworks…'); 
Sara Truuvert (Will My Iguana Love Me?)

Prose from: James Brasfield (The Carpathian Connection);
Philip Dunkerley (The Godsend);Jean Maskell (At the crossroads)
Translation: Niels hav (Sker det at nogen siger fra?)

Past Master: Susan Wismer on Tekahionwake: E. Pauline Johnson

Reviews by
David Harmer, D. A. Prince, Pauline Rowe, Theresa Sowerby and Andrew Taylor
Orbis 198 contributors also include
Michael Bartholomew-Biggs; David Burridge; RC deWinter;
Massimo Fantuzzi; George Freek; Victoria Gatehouse; Doreen Hinchliffe;
Sue Kauth; Alicia Byrne Keane; Jennie Owen; Frances Sackett; Penny Sharman;
Matt Smith; Peter Sutton; Sarah Wimbush; Mantz Yorke
---