You are currently browsing the monthly archive for June 2019.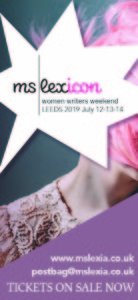 July 12-14
Mslexicon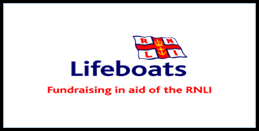 June 30
0 @ Words Magazine Competitions
www.wordsmag.com
June 30
Poetry Space Competition 2019
www.poetryspace.co.uk
Deadline: July 1
Penfro 2019 Writing Competitions
One for poetry, one for short stories, and one for radio writing
For full details, see website: penfrobookfestival.org.uk 
Closing Date July 1
MERE LITERARY FESTIVAL 2019 POETRY COMPETITION
Fancy a closer look?
Introductory offer: 2 back issues for just £7, down from £5 each,
and that includes p+p: £1.60 (saving £3) –
because reading magazines helps judge the best match with your work
in order to maximize publication opportunities.
Overseas, 2 back issues: £16 (€18/$22),
down from £10 each, saving £4
NB, 'back issues' does what it says on the can,
ie here, it doesn't mean current and previous issue
because they're still on sale,
although most issues sell out pretty swiftly:
#170 – #173; #175- #184.
Information is posted virtually every day,
regardless of what the date counter says, unless –
I'm busy thinking, nice song,
shame about…
Sometimes by Gerry Cinnamon
Subs: £18/4 pa. Single issue: £5, all including p+p
Overseas:  £40/€50/$60. Single issue: £11/€14/$16
NB, cheques payable to me, not to ORBIS.
Paypal: please use Contact Form or post request for email address 
Also, via LinkedIn or Facebook:
www.facebook.com/n/?group.php&gid=53636000056
Orbis 187 (Spring)£5 (Overseas: £11/€14/$16); Subs: £18/4 pa (Overseas: £40/€50/$60)
Front cover artwork: 'World's Away' by Megan Duncanson
back cover, detail from image: http://www.madartdesigns.com
First, Ted Hughes, then Sylvia Plath (although some of you may want to argue
about that), in an article by Paul Stephenson.  But Spring is here, somewhere,
although still chilly enough to snuggle up with Neil Beardmore,
In Bed, Writing Poetry About Hokusai, as long as you don't end up having nightmares
about Annie Newcomer's Ukraine. Much better to have A Dream To Dare,
like Morgan Kenney, or to imagine being The God of Little Things (Faye Boland).
And does Louise Wilford, When He Marched Back, have anything to do with
Rodney Wood's ABC of the Royal Navy? Or, Tim Cunningham's description of
Nostalgia Day In Paradise – even Alisa Velaj: Aniara, Aniara…
Or My Transcendence of Night? Back down to earth, sort of, let Claire Booker
tell you all about being Eyeless in Riyadh. Last, but by no means least, pay a visit to
Tim Dowley's Life class. And if you fancy being transported to a classy life,
you know where to look. Right here:
Featured Poet Denise McSheehy: Seamless & Complete; Night Walk; Somewhere
Poems from: Marie Lecrivain, My Amygdala Didn't Get the Memo;
David Lukens, Beware The Smart Toaster; Marcus Pavard,
What We Worshippers Do Afterhours; Sue Spiers, In Silence; Richard Toovey,
There ought to be a word for it; Susan Wicks, Night Breathing
Prose from:Charlotte Gringras, Happy Families;
Denise McSheehy, White; Jenna Plewes, Yellow
Translation: Laura Chalar, Paisaje by Federico García Lorca
Past Master: Jonathan Cooper on Charlotte Mew
Reader's Response: Philip Dunkerley
'In Defence Of Humour:
Comedic effect in the poetry of Sylvia Plath': Paul Stephenson
Reviews: Maria Isakova Bennett, David Harmer, Jenny Hockey,
D. A. Prince, Lynne Taylor and Noel Williams
Orbis 187 Contributors also include
Fred Beake; Patricia Brody; Lucinda Carey; Victoria Gatehouse;
Jenny Hockey; Glenn Hubbard; Eve Jackson; Fred Johnstone;
Robert Keeler; Martin Kerry; Jenny King; Craig Kurtz; Hilary Mellon;
Tom Paine; Katherine Barrett Swett; Jules Whiting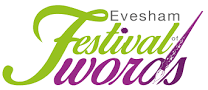 June 28-30
Evesham Festival of Words
www.eveshamfestivalofwords.org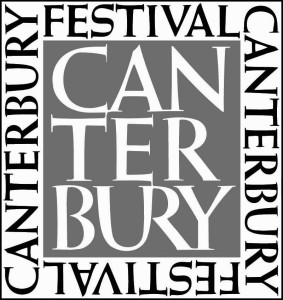 June 17
Canterbury Festival Poet of the Year Competition 2019
Poems on any subject; 60 lines maximum
Entry fee £5 per poem Send to tina@canterburyfestival.co.uk
or Festival Office, 8 Orange Street, Canterbury, Kent, CT1 2JA
First Prize £200, Second, £100, Third £50.
Plus Best Read Poem and the People's Choice chosen at the Awards Evening.
October 4, at the Colyer-Fergusson Hall, University of Kent at Canterbury.
Full details, entry form and Terms and Conditions
will be on the Canterbury Festival website
June 4-8
Cooped
Liverpool Playhouse
www.everymanplayhouse.com
Reviewed for North West End: www.northwestend.co.uk
4*
Two farces on two successive evenings will soon get your head spinning, The busiest form of theatre, and I've turned to Google: 'a comic dramatic