You are currently browsing the monthly archive for April 2015.
May 31
Pen & Ink Designs 3rd Annual Spring Writing Competition
http://www.penandinkdesigns.co.uk/competitions.html
May 31
The London Magazine's Poetry Competition 2015
http://thelondonmagazine.org /
May 31
THE YEOVIL PRIZE
All money in excess of prize fund goes to our charity Yeovil Community Arts Association
which sponsors group and individual effort in the arts in Yeovil and the surrounding area.
Let's do lunch – or rather, enjoy an evening together:
I'm Guest Poet at Words & Ears, Poem-and-a-Pint Night;
The Swan, Bradford on Avon, 7.30pm, Thursday, April 30:
' Bring a poem, story or song to share. All performers and listeners welcome:
open mic slots always available. £3 on the door.
Contact Dawn: 07765 106894; dawngorman27@virginmedia.com,
or via Twitter @dawngormanpoet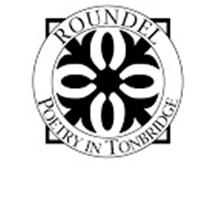 May 31
Roundel Poetry Competition 2015
http://www.roundelpoetrytonbridge.com/
Congratulations
William Alderson: short-listed for the Fenland Poet Laureateship for 2015
Gail Dendy, 'Highly Commended' for Rina. In The Dinaane Debut Fiction Award (formerly the European Union Literary Award)
APRIL 30th
SOUTHPORT WRITERS' CIRCLE INTERNATIONAL POETRY COMPETITION 2015
April 8 – 11
On tour to May 16
Plastic Figurines
Liverpool Playhouse Studio
3*
Reviewed for WOS:
 http://www.whatsonstage.com/liverpool-theatre/reviews/plastic-figurines-tour_37556.html
We know, of course we do, everything about Autism. Well, all the MMR scandal, and that popular play, and the book… But a curious incident and a much publicized controversy can't compare with the 24/7 of looking after a sibling. There may be no bio in the programme for author, Ella Carmen Greenhill, but hard to doubt she does not know of what she writes.