You are currently browsing the archive for the News category.

Historical Novel Society New Novel Award
Deadline: December 31
For an unpublished novel; online submission only
http://historicalnovelsociety.org/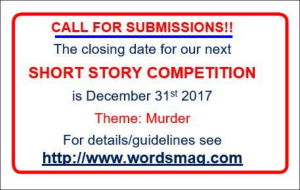 31st December 
Words Short Story Competition 2017
www.wordsmag.com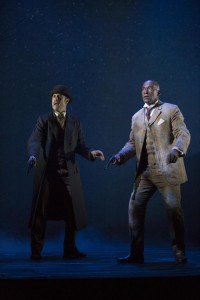 December 9-January 13
Baskerville
A Sherlock Holmes Mystery by Ken Ludwig
Liverpool Playhouse
Reviewed for North West End
www.northwestend.co.uk
3*
Off to a cracking start, with a huge clap of thunder, opening onto a desolate stage and five mysterious figures. In many ways, tonight's special effects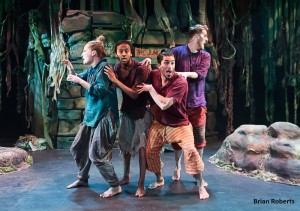 Photograph: Brian Roberts
December 1 – January 6
Jungle Book
Unity Theatre: www.unitytheatreliverpool.co.uk
Reviewed for North West End;
shorter version appears on their website: www.northwestend.co.uk
4 *
Have the Unity gone and done it again again – or have they over-done it this time: bitten off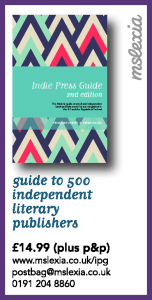 Mslexia Indie Press Guide: 2nd edition, £14.99 (+ p&p)
Comprehensive catalogue of nearly 600 independent literary presses and journals
in the UK and the Republic of Ireland
Mslexia Writer's Diary 2018: £13.99 (+ p&p)
https://mslexia.co.uk/products/
November 21-25
Touring until December 2
For Love Or Money
Liverpool Playhouse
https://www.everymanplayhouse.com/
3*
Couple of things kind of give away the French origins of this play (Turcaret by Alain-René Lesage, probably better known for his novel, Gil Blas). It is extremely farcical; there may not be that many doors but by gum, there's a lot of double takes, and with Mr Fuller, the bank manager's case, classic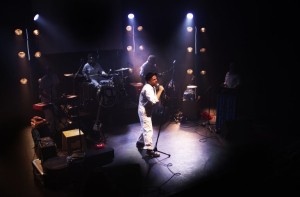 Songs for the End of the World
November 1
Everyman
https://www.everymanplayhouse.com/
3*
Yes, that title certainly does what it says on the can but as for Philip K Dick colliding/colluding with Ziggy Stardust – not so much. K, as in Kindred, incidentally, which is news to me, but the band are clearly kindred spirits, as you will see. Or rather, hear.
October 31 – November 4
Spamalot
Storeyhouse, Chester
Touring – forever, probably
3*
Ok, never a huge fan of Monty Python (except for the sublime 'Spanish Inquisition' sketch – bet you weren't expecting that…), and to be honest, for some strange reason, thought I was going to see Life of Brian. Goodness knows why since this show has been doing the rounds for some time now.
Southport Writers' Circle Annual Short Story Competition 2017
Ends: October 31st
http://www.swconline.co.uk
Storeyhouse, Chester
All or Nothing
September 27-30
Touring until November 11
4*
I've actually been to Itchycoo Park – and remember it because that was in the 70s, not the 60s.