March 7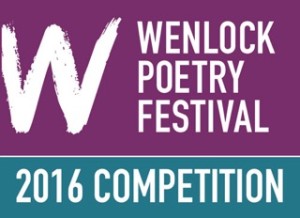 Wenlock International Poetry Competition 2016
http://www.wenlockpoetryfestival.org/competitions
Head Judge: Don Paterson
Deadline: Monday, 7th March 2016
Wenlock Poetry Festival's poetry competition for 2016
is open for international submissions as of Monday, 14th December, 2015.
This year, we are honoured to welcome one of Britain's most respected poets, Don Paterson, as lead judge. The only poet to have won the TS Eliot prize twice, Don was awarded the Queen's Gold Medal for Poetry in 2009.
Entry costs £5 per poem (maximum of 5 poems per person), and the competition prizes are:
– 1st prize:  £500 
– 2nd prize: £200
– 3rd prize:  £100
One poem will be judged as Highly Commended.  
The long list of poems will be chosen by a panel of prize-winning, published poets including Festival Poet in Residence, Paul Francis.
HOW TO ENTER